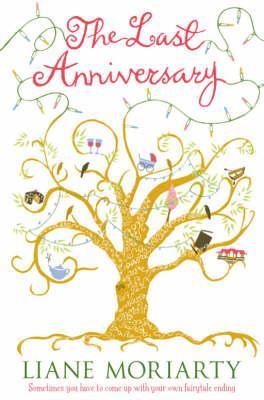 When I flipped through the Perth Writers Festival brochure I was shocked and excited to see one of my favourite author's names. Liane Moriarty, in PERTH?!?! my mind exclaimed. I was in a year-long reading slump and decided I'd had enough. A few of Liane's pre-Husband's Secret novels were sitting unread on my bookshelf so I picked up the one I knew the least about (I had started reading Three Wishes a while back but I wanted to dive into something completely afresh). That book happened to be The Last Anniversary.
It all happened because of a mystery. The Munro Baby Mystery, to be specific. A baby was found in its home, the parents nowhere to be found. Alice and Jack Munro disappeared into thin air, leaving the kettle boiling for tea and a freshly baked marble cake ready for frosting. The neighbours, two teenage girls, Connie and Rose, came by to visit them and found the baby.
This mystery is the basis of every plotline and character in the novel. Connie and Rose took the baby home and looked after her as their own. They called the baby Enigma, and Enigma went and had kids, and then her two kids went and had three kids. All the kids are adults now, the youngest is in their late thirties. Suffice to say, there are a lot of characters in this book. It took me a little while to figure out who was whose daughter, who were siblings, who were cousins, etc. But obviously it was worth it to take the time to get to know the characters, because it's Liane Moriarty and duh, the book is gonna be awesome. And it was. Awesome characters, awesome writing, awesome storyIine, awesome everything. I rated it 4.5 stars, so..